Based on the philosophy that all children and young adults should have the opportunity to learn as a basic right, The Hub functions as a unique youth service offering alternative education opportunities, intensive youth case-work and a 'Skills for Living' programme integrated into the model.
Child helpline awareness work aims at empowering children and community members to dial the number when in crisis, as well as building partnerships across society where each has a role to play in protecting children.
Further to our work as a child helpline and service network facilitator, SaiDek 1387 provides critical support as a crisis tool in response to natural and human-made disasters.
The advocacy efforts of Childline Thailand Foundation are based on the United Nations' Convention on the Rights of the Child (CRC).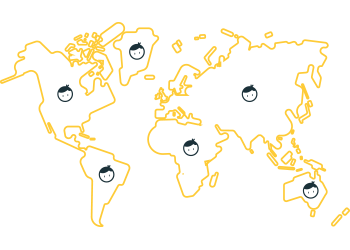 We work in around 160 countries and are founded on the belief that children and young people not only have rights, but that they alone are the best individuals to identify their problems if they are equipped with the proper tools.
VOLUNTEER WITH US
We welcome any help you can offer to help make a difference to the children of Thailand. Visit our volunteer page to find out more
Volunteer Today