OUR STAFF ARE


READY TO HELP
24 HOURS A DAY

The Childline Thailand call center, located in Bangkok, handles every phone call from all over the country. Staff in the call center are ready to take phone calls and respond to online messages 24 hours a day, 365 day a year – just like any other emergency support service.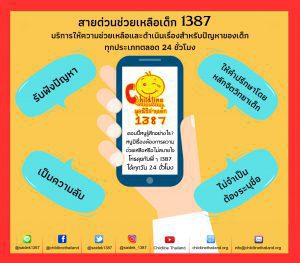 HOW THE CHILDLINE THAILAND CALL CENTER WORKS
Childline plans to expand its services by locating outreach offices throughout the country. The foundation aims to provide a regional focus that can appropriately allocate resources to improve on the speed and quality of assistance and referrals to children who require care and protection all over Thailand.
The call center is the direct link between children and support services and is, therefore, fundamental to the success of our work. We currently answer about 150,000 calls a year. However, according to estimates calculated on: telephone densities across Thailand; the number of children aged below 18 years old; children of minority groups; the recorded percentages of children whose rights are being infringed upon; and other statistical data, a call center developed to the maximum of its capacity has the potential to assist over 1.5 million children annually nationwide. As of 2019 the number of ongoing assistance cases is 669. Since 2009 we have successfully assisted 3563 significant cases.
CHILDREN LOOKING FOR HELP IN THAILAND OFTEN DO NOT KNOW WHERE TO BEGIN
Locating the appropriate basic services can take calls to dozens of phone numbers just to make the right connection. More often than not, children give up before they ever get the help they need.
Various unrelated service providers have provided these essential life supports in Thailand for decades. Unfortunately, disconnection between these services has meant a failure to provide a harmonized network and this often limits children's access to these services.
Until now, there has never been a tool or organization to truly streamline the access points to vital services to improve the community-wide referral system for children in need. Since Children Thailand began operating in 2003, the foundation has offered service organizations and the community enormous benefits through access to the SaiDek 1387 Helpline.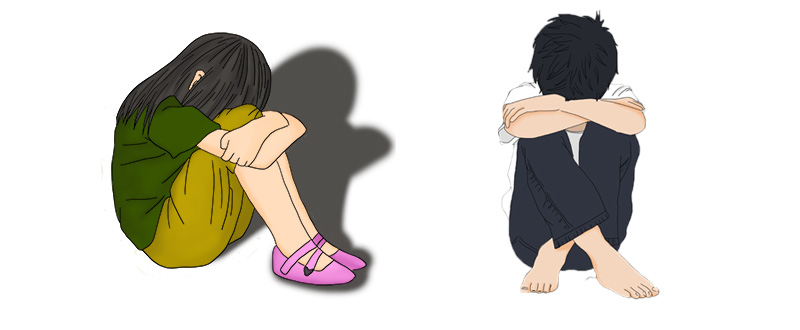 EVERY DAY CHILDREN AND ADULTS IN OUR COMMUNITY ARE IN SEARCH OF CRITICAL SERVICES