PROVIDING CRITICAL SUPPORT


IN RESPONSE TO NATURAL
& MAN-MADE DISASTERS

Childline's nationwide 1387 network provides a powerful tool as part of local community and nationwide crisis preparedness and response efforts.
Individuals, communities and governments all over Thailand must be prepared to manage natural and human-made disasters (including–but not limited to–earthquakes, floods and terrorist attacks) and Childline works hard to build and maintain support networks.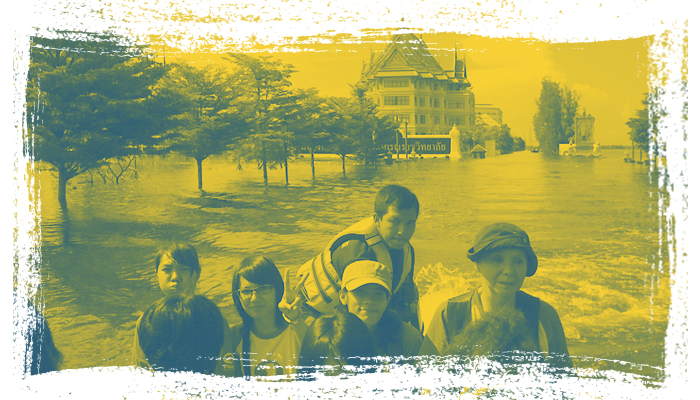 THE BENEFITS OF 1387 AS A CRISIS TOOL
1387 is a critical information system, which provides a vital focal service for gathering and disseminating information before, during and after a community crisis. Prior to a community crisis, it is critical for an information system to be in place that is ready to respond to an emergency call at a moment's notice.
1387 provides a trained and experienced group of staff who are available on-call, 24 hours a day, during times of crisis, to direct callers to services most appropriate for their needs. Far beyond the emergency stage of disaster response efforts, 1387 understands the importance of maintaining a permanent presence in the community. As a result, people are given access to the support and services they need, whether their needs arise one week or several years after the initial incident.
PAST EMERGENCY PROJECTS OF SAIDEK 1387
The very first time that SaiDek 1387 was called on to respond to a disaster was in December 2004. 24th December 2004 was the day on which Thailand experienced the worst natural disaster in it's recorded history – the first recorded tsunami in the Indian Ocean. Momrajwongse Supinda Chakraband began work immediately with the local authorities and organized the International Victim Coordination Center (IVCC), which was situated on the lawn in front of the Government Hall of Phuket Province.
Another occasion when the SaiDek 1387 team responded to an emergency disaster took place in May 2006. In the space of 24 hours, 330 mm (13 inches) of rain fell causing mudslides and flash floods that led to hundreds of deaths and thousands of displaced people. All communications and infrastructure had been completely disrupted. The worst affected area was the Laplae District of the Uttradit Province.