Since January 2011 The Hub has offered much needed support to children and teenagers in the centre of Bangkok. The youth club is a beautiful and inspiring, open-planned building in the Pomprab district. Ideally located, it is just 5 minutes walk from Hualampong Railway Station.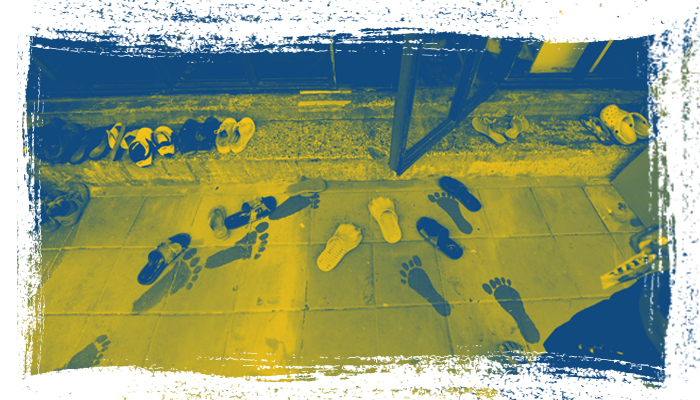 While the children living on the street recurrently face some of the most publicised challenges day after day, countless other children and young people in the area lack access to the welfare, education and support services that many of us take for granted. The system continues to fail them, to protect their basic human rights or provide adequate support networks between government and non-government agencies. UNICEF estimates that 900,000 primary school-aged children in Thailand are either not in school or are not enrolled in school at the right age, and even more children are missing out on a secondary school education. Also, an estimated one million children have no birth registration
OUR MISSION
Childline Thailand and The Hub are looking to grow a network of socially conscious people who can assist children and teens in a variety of ways. Please visit the Volunteer page to find out how you can help.
The project has received strong financial commitment from Thai and Australian businesses and individuals to provide two key areas of support to the children and young people of Bangkok: Basic health and welfare services, such as a daily meal, health checks and clean clothing
If the youth centre staff identify any children at risk or in crisis, they will always endeavour to assist in any way that they can. The Hub maintains the policy of assisting anyone who falls outside the target groups and will ensure that they are referred to the appropriate services/organisation(s).
The youth club's projects are aimed at children and young people ranging from ages five to 18 and experiencing the following circumstances:
Homeless/sleeping rough in the Pomprab District
Living locally but experiencing abuse or a difficult home environment
Struggling with drug and/or alcohol addiction
Not actively enrolled in school
Facing difficulties in school / struggling with education
Struggling with loneliness